Director's Welcome
April: Autism Awareness and Acceptance
---
Welcome to our website. The Center for Community Inclusion and Disability Studies is Maine's University Center for Excellence in Developmental Disabilities. CCIDS was established at UMaine in 1992 to bring together the resources of the community and the university to enhance the quality of life for individuals with disabilities and their families in Maine and beyond. Read the entire Director's Welcome here.
---
Disability Rights Center Announces Name Change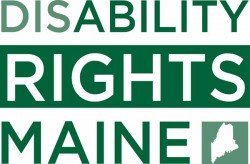 The Disability Rights Center, Maine's statewide protection and advocacy agency for individuals with disabilities, will now be known as Disability Rights Maine (DRM). "We are excited to join our peers around the country in changing our name to advertise that we are part of a nationwide network," said Kim Moody, Executive Director.
Learn more about Disability Rights Maine here.
---
Follow AUCD During Autism Awareness and Acceptance Month
During the month of April, the Association of University Centers on Disabilities (AUCD), the national network of CCIDS, will be using Facebook and Twitter to show how network members across the country are positively impacting the lives of individuals with autism, their families, and their communities – with a focus on the entire lifespan.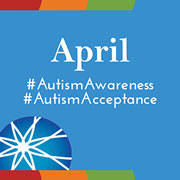 The four "categories" of posts will correspond with a different color:
Data and research (red)
Identification and intervention (orange)
Family support and resources (green)
Policy and advocacy (blue)
Within each of these categories, AUCD will highlight the voices of people with autism and their family members, organizational partnerships, training materials, community events, resources, and legislative efforts.
---
Trainee Applications Available for 2015-2016 NH LEND Program at UMaine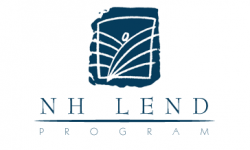 Trainee applications are now available for the 201​5​-201​6​ New Hampshire Leadership Education in Neurodevelopmental and Related Disabilities (NH LEND) Program​ ​at the University of Maine. The NH LEND program provides graduate​-​level interdisciplinary training for students and professionals from diverse disciplines, including developmental pediatrics, early childhood education, social work, psychology, occupational therapy, health management and policy, and speech language pathology. Competitive scholarships are available for qualified applicants.​
Read more about the NH-LEND Trainee application here.
---
Autism Society of Maine Helps to Bring Autism Awareness to Communities

The Autism Society of Maine (ASM) provides education and resources to support the valued lives of individuals on the autism spectrum and their families. Please visit their April is Autism Awareness Month Web page to learn more about local, national and international events to be held in observance of Autism Awareness Month. ASM also offers suggestions and resources to help individuals and educators bring autism awareness to their communities and schools.
---
CCIDS and Maine Developmental Disabilities Council Publish Research Report — Accessing Healthcare: The Experience of Individuals with Autism Spectrum Disorders in Maine
The University of Maine Center for Community Inclusion and Disability Studies (CCIDS) and the Maine Developmental Disabilities Council have published a research report, Accessing Healthcare: The Experience of Individuals with Autism Spectrum Disorders in Maine, that reveals promising positive trends, as well as areas of concern, in healthcare access for children and adults with autism spectrum disorders in Maine.
Read more about the Accessing Healthcare report here.
---
Tuesdays with Liz: Disability Policy for All
A brief video spot featuring Association of University Centers on Disabilities (AUCD) policy staffer Liz Weintraub discussing current policy issues. This more accessible policy overview is intended to highlight major disability policy issues in a way that is more fun and easy to understand.
April 14, 2015 – In this episode of Tuesdays with Liz, Liz interviews Shannon Haworth about her husband and son.
---
CCIDS Website Highlights
Featured Publications
University of Maine Center for Community Inclusion and Disability Studies & Speaking Up for Us of Maine. (2014). Planning accessible meetings and conferences: A suggested checklist and guide. Orono: University of Maine Center for Community Inclusion and Disability Studies.
Kurtz, A., Schickle, A., Carr, M., Bragdon-Morneault, M., Russell, S., Rainey, D., Downs, J., & Cronin, N. (2014). Accessing healthcare: The experience of individuals with autism spectrum disorders in Maine. Orono: University of Maine Center for Community Inclusion and Disability Studies.
Humphreys, B., Couse, L., Sonnenmeier, R., Kurtz, A., Russell, S., & Antal, P. (August 2014). Transforming LEND leadership training curriculum through the Maternal and Child Health leadership competencies. Maternal and Child Health Journal. Advance online publication. doi: 10.1007/s10995-014-1587-8
Featured Resources
Updated: 04/15/2015